As the modern world becomes increasingly digital, it will be paramount to create a new generation of innovators in the STEM field. The first step toward creating a more innovative collection of workers in the fields of science, technology, engineering, and mathematics begins in the classroom. Teachers must be properly trained to facilitate STEM lessons to their students and pique their interest from an early age.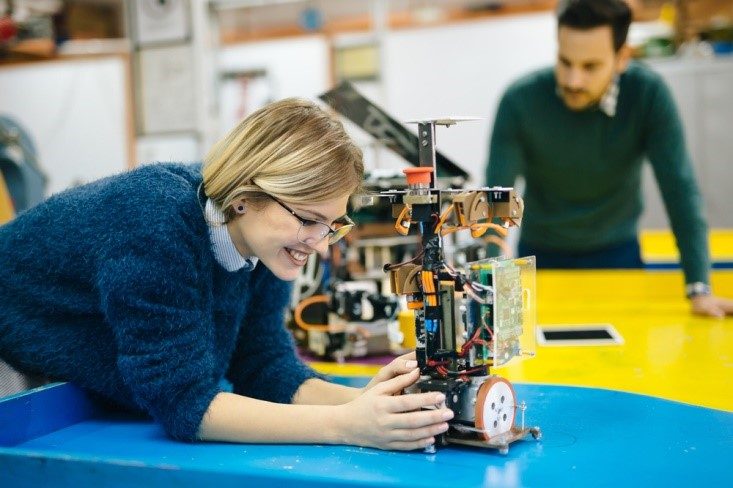 We must move all the way back to the way that we train teachers in order to better prepare them to teach STEM subjects. Better teacher education provides an improved platform for all student learning to take place. Everyone wants to see practical ways that we can boost the performance of local STEM programs. The school system can start incorporating some of these key ways that we can help teachers to do their job more effectively.
Allow for alternative certification or preliminary certification.
Many individuals who go to college specifically to become teachers lack the specific training and knowledge necessary to teach STEM subjects. This makes them ineffective at relaying the material or becomes discouraging to students who may have otherwise had an interest in these subjects. Instead, we could allow for alternative teacher certification or more preliminary certifications that allow math, science, and engineering majors to enter the classroom as educators. They have the much-needed education and skill to do justice to the complexity in STEM areas.
Train teachers to think outside of the textbook.
The only way students are really going to become lifelong advocates of STEM subjects is if we demonstrate that they matter outside of the classroom. Teaching math, science, and engineering directly from a dry textbook doesn't bring any of the ideas to life. This method of teaching goes against the grain of one of the fundamental philosophies of STEM subjects. It states that these subjects provide a "powerful lens for understanding the world and addressing societal challenges."
We must train teachers to come up with applications for the material, whether that means an extra science experiment or time in a makerspace to tinker with engineering. Student engagement is paramount to developing a generation of innovative STEM leaders, so educators need to be more creative.
Invest in continuing education.
If we want teachers to impart the latest knowledge from the STEM field, we need to make sure they know what it is. School districts should be willing to organize or pay for the cost of continuing education for their STEM teachers. This is the simplest way to ensure that everyone stays on the same page regarding what should be taught in the STEM curriculum. It's critical that administrators organizing the continuing education take note of what training is actually relevant to the course curriculum. This helps schools to avoid wasting money and time on trainings that won't prove useful to students.
Preparing our teachers to impart wisdom from the STEM field involves more time than it might for other disciplines. Colleges with education programs and local school districts all have a responsibility to encourage a deeper knowledge of the content within this field. Only a well-educated teacher can effectively engage and teach a classroom full of future innovators.
Discover more about STEM with RobotLAB!
Check as well our learning platform Engage!K12 that offer a wide range of lessons for students and teachers! No robotics experience required.