Before STEM Learning came along with its host of cool gadgets to inspire young people to undertake careers in science there was only math and passionate math teachers to bridge the interest gap. Jose Valdes was one of those passionate teachers, one of the best.
Teaching in East San Jose in the late 1980's, this expatriate Cuban became disgusted with the number of bright Latino kids having trouble with math and dropping out of school. He decided to do something about it.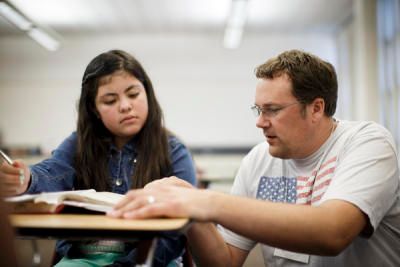 A man of conviction with the chops to get things done, Valdes got a $2,000,000 grant and opened up what became the acclaimed Jose Valdes Math Institute. The programs were tough: six hour days with homework every night for seven weeks in the summer. With the grant money and funding from school districts that appreciated the work he was doing with their kids he hired the best math teachers and teaching assistants and worked almost one on one with the students. The results were worth the effort. The kids went back to school a full year ahead of their class; and what was even more important, at ease with math and looking forward to college.
Founder Jose Valdes died in 1991, but the Institute continued as other passionate believers in math education took over the helm. Up until 2005 the Jose Valdes Math Institute taught more than fifteen hundred kids every summer. But in that year school funding suddenly dried up. The schools that had been so appreciative of the Institutes work with their students suddenly found themselves struggling for money. Donations fell off drastically.
Now, as the Jose Valdes Math Institute celebrates the twenty-fifth anniversary of its founding, it finds itself in such poor financial straits that it may have to dip into its reserves--usually the beginning of the end for any institution. Instead of working with nearly two thousand kids a summer, the Institute is lucky to have enough money to serve five hundred disadvantaged students.
Contrast the Math Institute's straits with that of SUTA (Step Up To Algebra) a program funded through Silicon Valley's Silicon Valley Educational Foundation. Big donors from the valley have insured that there is plenty of money for this program to guide children into science, technology, engineering a math. Supporters of the Math Institute have a more humble goal in mind: "I'm not trying to make them into engineers or scientists," said Julio Pardo, the Valdes program director. "I want them to go to college. I don't want any college to tell them they can't get in because they don't know math." A worthy goal as well; let's hope some of that Silicon Valley money will find its way to the Jose Valdes Math Institute--and soon!
Images from Mercury News