Why Choose CLOi GuideBot?
Provides information, advertising, and security services through AI and autonomous driving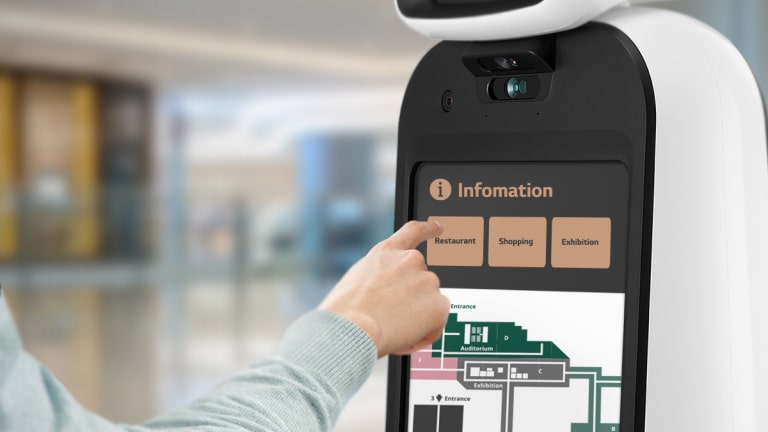 Facility and Destination Guiding Service
Informs Guests with facility information upon verbal or touch request. Guidebot also escorts visitors to their desired destination and displays offered services and promotions.
Convenient Content Management - Inform, Advertise, Entertain, and More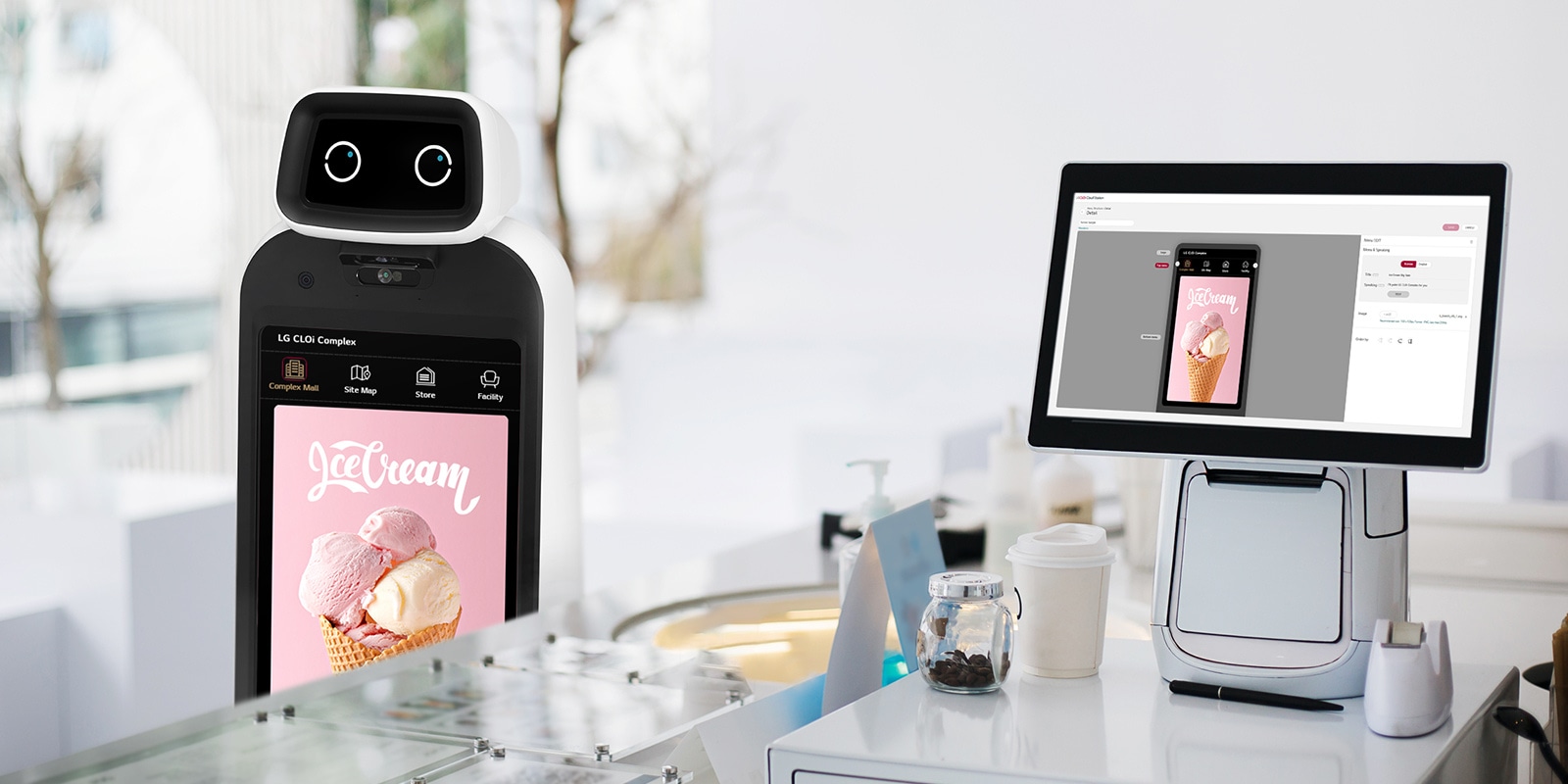 You can easily add new updates about events, hotel services, and other facility information through the robot's dedicated CMS. It can also be used as a mobile advertising tool with digital display pitched to local entertainment venues as a way to reach their target customers. For private events, the GuideBot is great for displaying event-related items and taking pictures to capture memorable moments. Additionally, you can rent the GuideBot at a premium as an add-on to your conference or event package.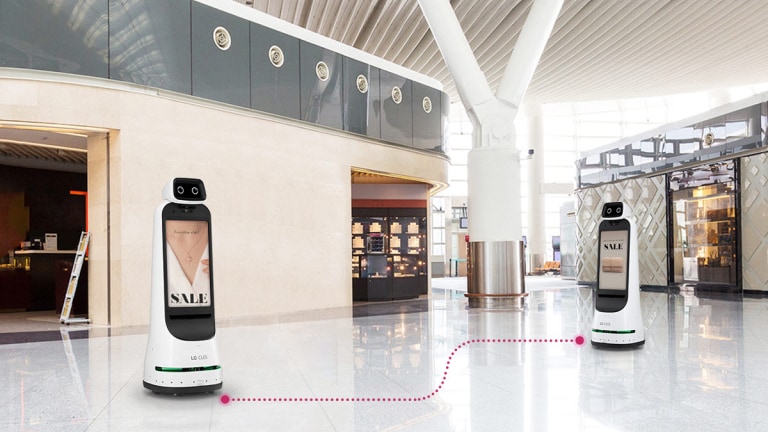 Time and location-based advertising
Synchronize the Guidebot with an existing signage solution to enable time-based promotions or automatic advertisements for nearby stores based on the Guidebot's location.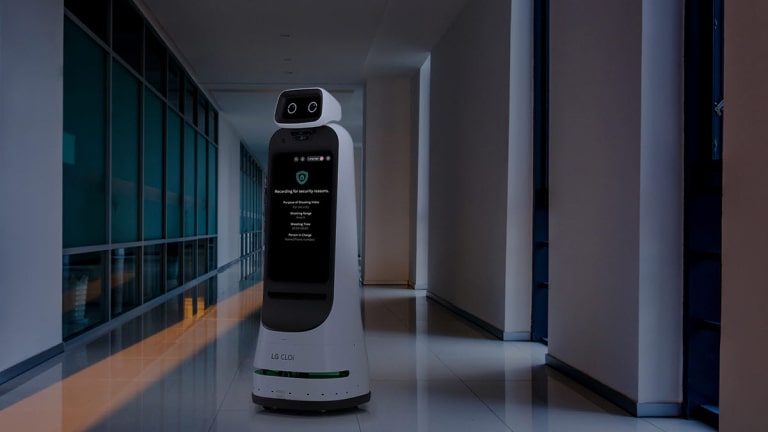 Security patrolling monitoring
Set a recording route and schedule for on-site security monitoring, and improve security staff productivity through remote monitoring.
Docent feature (optional)
The Guidebot conveniently guides visitors to artworks, play related audio-visual commentary, and provides suitable screen and voice interaction in response to additional questions from visitor