Hundreds of educators have contacted us in the past weeks, asking for resources to teach remote, while schools open online only, or hybrid only.
RobotLAB got you covered!
In this video, you will learn how to use Google Expeditions while being remote. It is easy, it is free, and it is full of places to go to, even if we can't physically do it.
Watch the video below and learn how to do it in three simple steps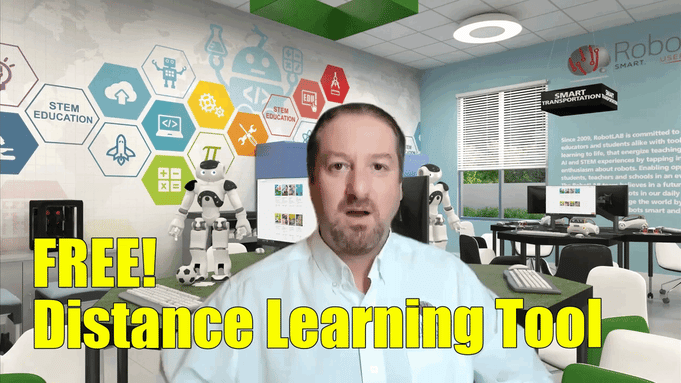 Click on the image above, or here : https://youtu.be/QuLurF29-JE
Three simple steps are:
DOWNLOAD: Have your students download expeditions to their phones, or tablets. (from the Apple App Store or Google Play app stores)
FIND EXPEDITION: Ask them to open the app and search for an expedition of your choice. (Full list of expeditions available here: https://www.robotlab.com/available-expeditions-virtual-reality )
GO PLACES! Click "Download" and "open" and that's it, all the content is right there for you, and for them. Free of charge!
RobotLAB is a Google-certified Expeditions partner, and the only partner certified to ship these kits globally. We've helped thousands of schools around the world to take their students on expeditions from Jupiter to the inner parts of the body, from career exploration to national museums. There's something for everyone on this platform!
Give it a try, and don't hesitate to contact us with any questions. We are always here to help with "How do I.." and "How could I.." questions!
Best regards, and stay safe!
Elad Inbar
CEO
+1-415-702-3033

Example Lesson:

Human Anatomy- featuring the Respiratory System

An Expedition into the human body. This expedition has different 6 amazing scenes to look inside the respiratory system and learn more about this vital human organ.

Example Lesson:

American Museum of Natural History

This Expedition has 10 different scenes featuring one of the most important museums in the world! From Mammals to Ocean Life and even the mighty T-Rex are included.