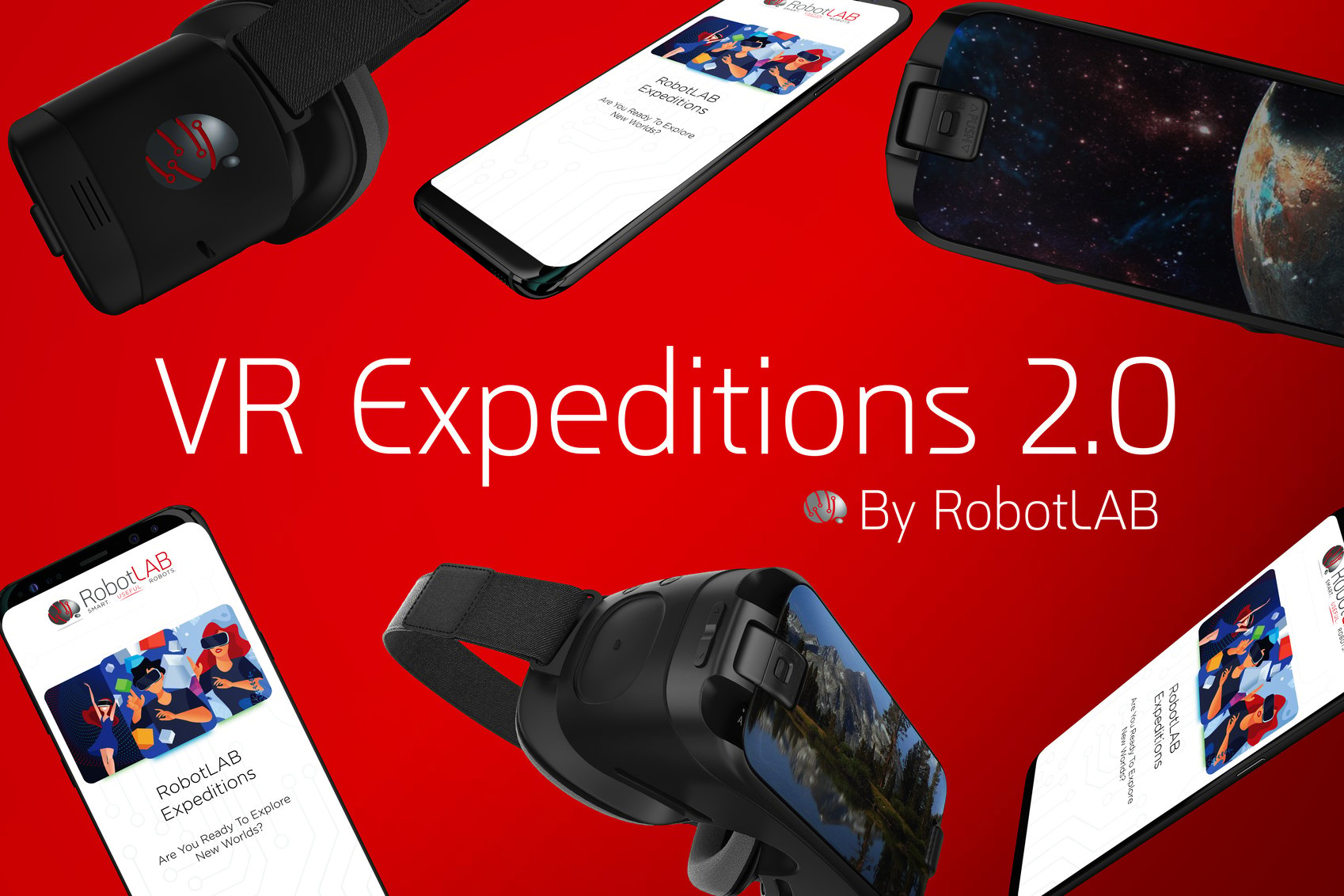 We are excited to share with you a set of new features for VR Expeditions 2.0! and we can't wait for you to try them! Here are the most important ones that will make your and your students' VR experience much better!
1. Search
With hundreds of expeditions being added every month we created a better and faster way for you to find specific expeditions of your interest with our new search bar. No more scrolling down to find the category or expedition you are looking for, simply search!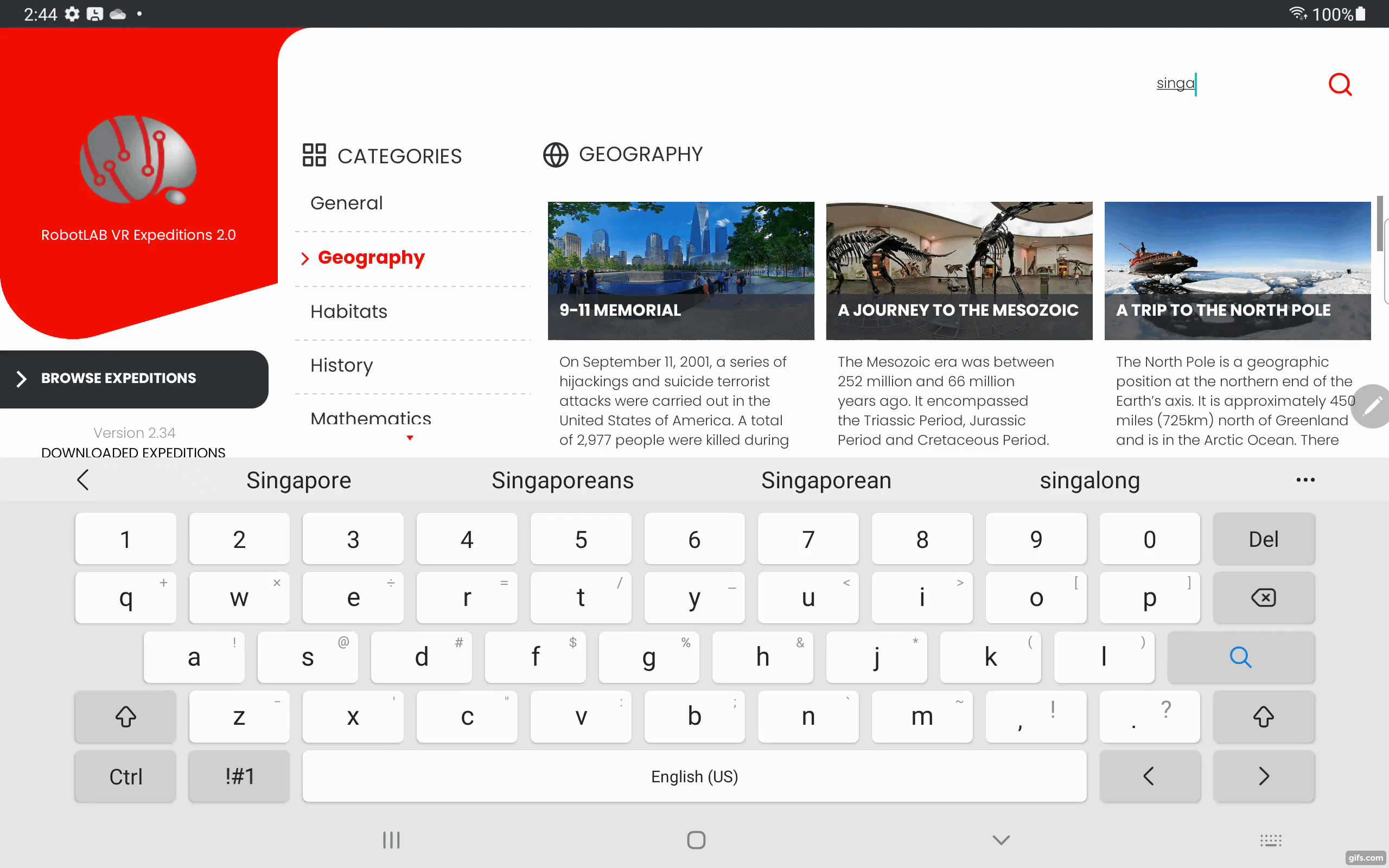 2. Pause
We have added the ability to pause the broadcast of a scene. This allows teachers and students an uninterrupted time to have a discussion between scenes, give room to ask questions, and make sure the topic has been understood without distractions. (and we know how easily students are being distracted!)
Simply click the pause button at the bottom of the scene and your students will get a "Session Paused" screen. To resume the broadcast, simply click on the play button.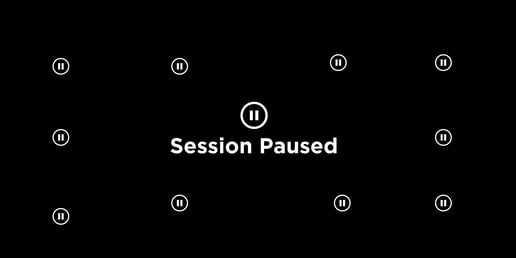 3. Highlights
Now you can highlight a point of interest for your students! This feature allows teachers to make sure students are paying attention to a specific area and aren't wandering all around. It also allows you to guide the students through a set of POIs on the scene.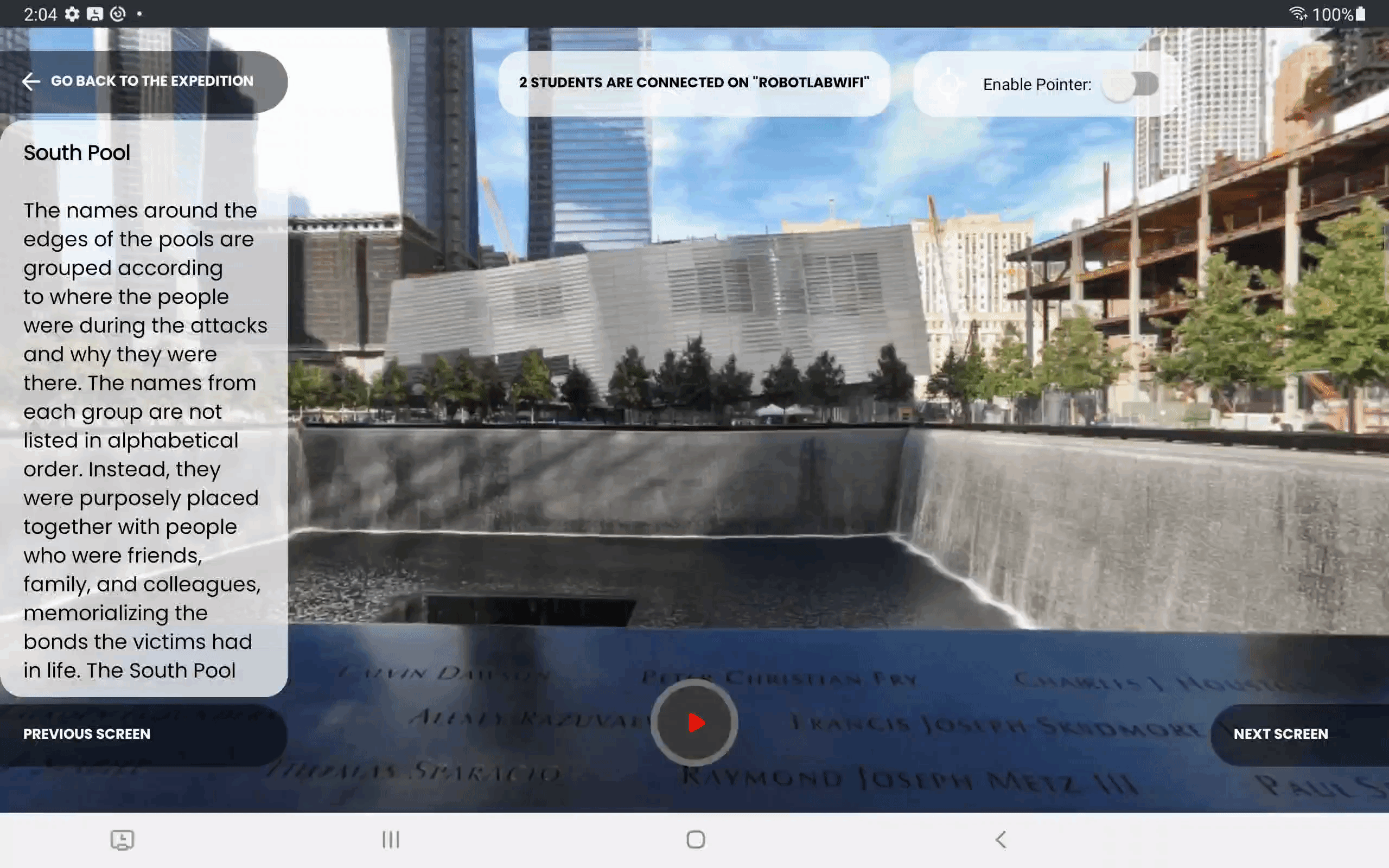 4. Recovery Mode
Accidentally turned the teacher device off in the middle of a session? No worries! we got you covered! The latest version of the VR Expeditions 2.0 app will automatically reconnect with the most recent student devices that were connected to the teacher's tablet without restarting them. Just re-open the teacher app and get all your students back on track with the lesson.
5. License Viewer
We have added a notification showing how many student devices are connected, but not licensed. (as purchased by your school) If you need more licenses contact us (at sales@RobotLAB.com) and we will be happy to add more!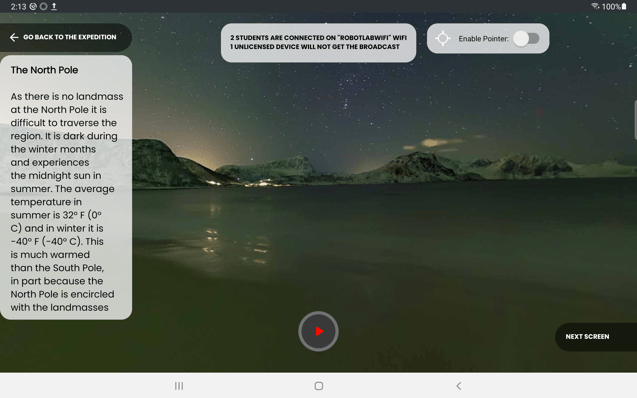 6. Real-time student connection indicator
In order to help you monitor students' engagement, we have added a real-time counter showing the number of students currently in session. You will see a smaller number of students connected if any of your students close the student app and started watching something else on their device. This feature allows teachers to ensure that all the class is connected and following the lesson.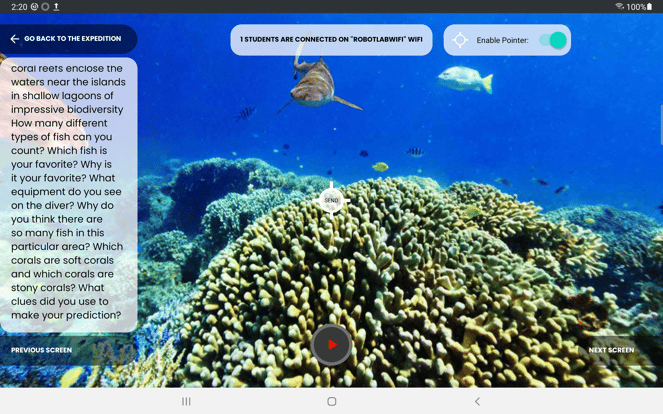 And don't forget our brand new Tour Creator for VR Expeditions 2.0! which allows teachers and students to create their own expeditions. Download the complete step-by-step Teacher guide by clicking the button below if you haven't checked it out yet.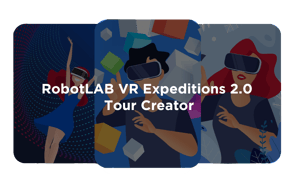 We are really excited and we want you to use these new features in your class! If you have feedback regarding VR expeditions 2.0 please feel free to contact us at ExpeditionsSupport@RobotLAB.com, we will be happy to assist you.
That's Awesome. How Do I Get All These Goodies?
To update the teacher's app, simply connect your teacher's tablet to the internet, and open the VR Expeditions 2.0 app. You will be prompted to install and update the app, simply accept and install the app. If you get a message asking you to trust RobotLAB as a source, click on "Settings" and enable that option.
Student devices won't need to be updated. You are good to go with the current version installed on their devices.
Sneak Peek on the content update
Next week we are going to release over a thousand new scenes and expeditions. Make sure you update your teacher's app when being asked. Stay tuned!
Let's go places!
Still don't have the Google Expedition replacement? Want to learn more about VR Expeditions 2.0?
Enjoy a Free trial license and visit educational field trips unlike any other!